Who we are – our programme
ISO TC 215/Working Group 6 supports the health enterprise through standardisation related to the application of information and communication technology in the domain of pharmacy and medication. This includes standardisation to improve patient safety and the efficiency and interoperability of information systems such as those used in researching, developing, regulating, supplying, prescribing, dispensing, administering and monitoring medicinal and pharmaceutical products, and documentation supporting implementation.
Working Group Mission
To help assure patient care through safe, effective and efficient use of medicines, which includes data exchanges with regulators, between supply chain partners, between solution providers for medication supporting software, databases and tools.
Cooperation/engagement
As part of Working Group 6 strategy, about once a year we meet representative of other standard development organisations.
The purpose is not to provide each other some frontal presentation or work-item list, but to engage a real discussion and see if one can receive useful advise and comments from one's peer.

Our meetings
Working Group 6 meets usually twice a year face to face.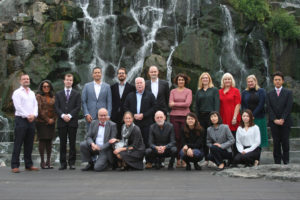 The second 2019 meeting took place in Daegu (South Korea). A successful meeting which was as well opportunity to meet a local hospital pharmacy (Daegu Catholic University Medical Center)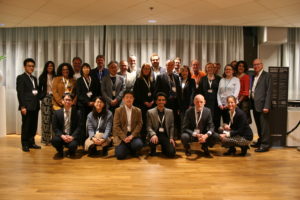 Our first 2019 meeting took place in Gothenburg, Sweden (13 – 17 April 2019) -picture above.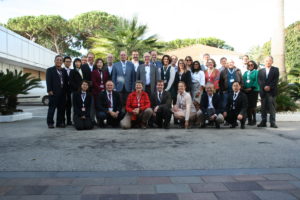 Our second 2018 meeting took place in Paestum (south of Napoli, Italy; see picture above) from 23 to 26 October 2018; there is a dedicated page to provide some highlight about our agenda and our decisions.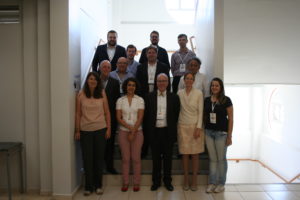 We met in Maringa, Brazil (30 April to 4 Mai, 2018) for the firsts 2018 f2f meeting. The team (picture above) was smaller than usual, but we had an outstanding week, dedicated to reviewing our work items.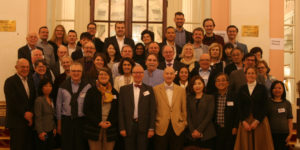 As you can notice, WG 6 included many experts (picture above) in its fall 2017 meeting in Liverpool, UK (6 – 10 November 2017).